The Gate Weave Project
The Gateweaving  project was devised in response to the rural landscape and how an abundance of 6 bar gates could be used as a frame for weaving. 
Thanks to ACNI the project came to fruition and is a continued success. Participants work with visual artist Elaine Agnew to design and creating these vibrant colorful weaves onto the gates, which are then returned to the gap from which they came.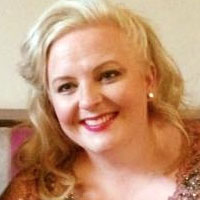 Community Weaving workshops are facilitated by Artist Elaine Agnew, a visual artist From Co Monaghan. Participants are guided through the initial design process and given the skill set to create the final piece. Each gate takes around 20 hours to complete using traditional weaving methods on a warp.Scrap, recycled fabrics are used whenever possible. There is a strong tradition of textile based crafts in the area and of course farming so it is interesting to see both elements of rural life meld together, proving effective in terms of  engaging with local farmers, bringing the arts into the rural landscape and most importantly making people smile as they drive by.